The app boom is over …
There are now more than 4.2 million apps available for Android and iOS, but three-quarters of American smartphone users download a grand total of zero new apps per month. They might be mostly free and easy to access, but apps are struggling to make it on to our phones and tablets. According to comScore, we spend the majority of our screen time using just three apps, with the average American spending almost half their time in just one.
A glimpse into the near future
It's Wednesday, November 16, 2018. You've just walked into your kitchen after a long week. "Play Bruno Mars," you say. "24K Magic" starts playing throughout the house. Your phone vibrates in your pocket; a notification on the screen reads "Return flight to Lisbon now £120 per person. Book?" You type "Yes" and confirm your identity using the phone's thumbprint reader. You open the kitchen cupboard and scan for ingredients to cook before returning to your phone and entering two emoji: pizza, wine. Twenty minutes later, the doorbell rings.
What's different?
Think of the last interaction you had with a software application. You likely used a mouse, keyboard or touchscreen to navigate a series of options to complete a task. In doing so you were forced to follow the rules of software laid down more than 30 years ago; it is the software that dictates the rules of engagement, not you. Now, thanks to bots, those rules are changing.
"Within a few years bots will be in the fabric of everything"
"Phil Libin, Managing Director at General Catalyst"
Just what is a Bot?
What exactly a bot is depends on whom you ask. For some developers and investors, a bot is a sophisticated, artificial-intelligence-infused creation capable of understanding pretty much any interaction. For others, it is an intentionally dumb interface, capable of understanding only a limited number of predetermined commands. Whereas the former seeks to ace the Turing test by engaging a user in a conversation, the latter might simply ask, "What pizza would you like? Press one for Margherita, two for Diavolo, three for Hawaiian and four for Quattro Formaggi".
O'Reilly describes bots as having "a little sprinkling of AI" rather than relying on a layer of artificial intelligence. "If you look at a bunch of bot toolkits they're really just much smarter versions of branching," he argues. Libin agrees: "There are some misconceptions in the popular imagination about what this is going to be like," he says.
"Probably the main one is that bots should talk like people. If I engage with a bot to do something, I don't expect it to behave like a human, I don't expect it to talk to me as a person would. I expect it to talk to me in a way that's much better than what a person would. I don't want to mimic a human experience – I want to have a much better experience."
Slack, with its focus on teams at work, has become an early pacesetter in an industry still searching for its killer product. In July, it announced a $2 million investment in 14 startups working on bots for its platform. The money is part of a bigger $80 million investment vehicle announced in December 2015 featuring Accel, Andreessen Horowitz and Index Ventures. Since launching in August 2013, Slack's growth has been rapid. It has three million daily active users and 930,000 paying subscribers.
"We have some bots that totally reside within Slack," says April Underwood, vice president of product at Slack. These bots, she explains, are helping people to complete irritating tasks that aren't core to their job: file expense reports, get budget approval or order new office supplies. "Slack allows bots to join the conversation and solve those tasks in a quick way from the application teams that are already in."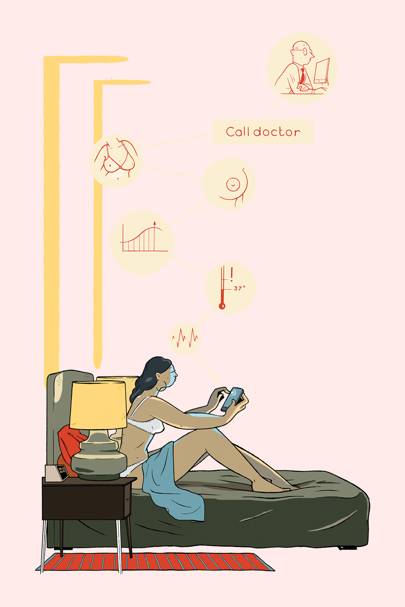 Where Slack has already gone, others will follow. "The kind of behaviours that you see in Slack are going to be fundamental to all the Microsoft platforms," argues O'Reilly. "It's how you're going to invoke actions on a computer – whether that's a typed or a spoken conversation probably doesn't matter." A bet against bots would, according to O'Reilly, be "totally stupid".
For bots on Slack, simplicity is key. "A lot of these bots right now don't have to be super sophisticated. They can start from very simple commands," says Underwood. This means you don't have a conversation with a bot – you just tell it what to do. "Think of them not as people but almost like service animals," says Libin. "A sheepdog is super-humanly good at its job: it's going to herd sheep much better than any person could. But it isn't clever. It's something that is fantastically good, much better than any human could possibly be."
Take Envoy, a Slack bot that sends direct messages to employees whenever someone arrives at the office to see them. It solves a simple, non-core job task in a simple way, without staff needing to install and learn a new system.
No thanks, it's not for me
You've been unwittingly interacting with a bot since 1998 – it's called Google search. So why has software been so stubbornly skeuomorphic? Why should ordering a pizza involve downloading an app, signing up for an account and then finding the menu option for extra chillis? The great promise of bots is that they will break down the stubborn barrier between human and machine and make scores of apps redundant. According to O'Reilly, the switch to conversational interfaces will be rapid: "Will I be pawing at the screen of a 2019 Tesla? No, I won't. I'll be talking to it."
In the space of just three months, Facebook, Google and Microsoft collectively fired the starting pistol in the next big platform race. In March, Microsoft launched and open-sourced its developer tools for making bots; in April, Facebook announced its own bot developer platform based around its Messenger app; and in May, Google showed off Assistant, a new AI personal assistant. But the west is playing catch-up. Messaging platforms in China, unconstrained by an established app economy, are already showing the way.
What does Microsoft have to say?
"Bots are the new apps," Microsoft CEO Satya Nadella declared in March 2016. Of all the major technology companies, the Seattle-based firm has made the biggest statement of intent on bots. Its open-source Bot Builder is a gamble, but one that could enable it to become the leading provider of the "fundamental intelligence" posited by O'Reilly.
In October 2009, Apple launched in-app purchases for the App Store. The software industry hasn't looked back. In the second half of 2013 alone, Candy Crush Saga made $1.04 billion from microtransactions. More recently, Pokémon GO, Niantic's runaway-success game, made $35 million from in-app purchases in two weeks. According to analysts IDC, revenue from mobile apps, not including advertising, was around $34.2 billion in 2015.
Is the opportunity bigger than $34.2 Billion?
For bots, the opportunity could be even greater. "Bots have emerged as a high-potential channel of distribution for mobile services," says Guo. Not only do messaging apps have a captive audience, the cost of developing bots is lower than for apps. "The progression from trivial to sophisticated is going to happen faster," says Underwood. "App developers have been able to learn from the introduction of prior interfaces because it wasn't long ago that mobile apps came on the scene. It took a few years in mobile. With bots I think it will happen in half the time."
Libin, one of the bot industry's leading investors, has no doubts about its transformative potential. "There are going to be 100 million bots. It's going to be similar to the app gold-rush, but magnified," he says. As with apps, the vast majority of bots will be pointless, he argues. "But the few hundred that are actually really good are going to be world-changing."
PRODUCTS WE LOVE
OPENING HOURS
| | |
| --- | --- |
| Week Days | 9:00am – 5:30pm |
| Saturday | Closed |
| Sunday | Closed |
+44(0) 208 1444 145
OFFICE LOCATION
OUR VALUES
To make digital technology commonplace and to enhance the digital performance of business. How? By working alongside businesses like yours.
Our business posture is one of openness, inclusiveness and simple transparency. We believe relationships go further and are more enjoyable this way.
To adopt biological thinking, never ending experimentation and to deliver economic as well as social value to the communities we serve.
Are you ready to embrace Bots in your workplace?
According to your staff, what are the most irritating processes that could be automated? That's probably a great place to start 🙂