Our Charity Program – A Community Initiative From 1.3 Creative
A vital part of our mission to be a compassionate tech company is offering our digital transformation services free of charge to charities around the world. We have worked with nine incredible charities to date and are looking forward to continuing putting our efforts, time, and energy into helping as many people as we possibly can. Over the course of 90 days, we work with the charity just as we would any other customer. We onboard them, go through our persona led service, help with graphic and web design, implement digital marketing strategies, and offer around the clock technical support. We put 8 phase implementation service into action and hand over all assets that were created for them on the 90th day. Our charities program strives to do things differently. 1.3 Creative is dedicated to transparency throughout our company and allowing young, talented minds to flourish.
How do we choose the charities we help?
We have a few different ways of seeking out charities to help – marketing and our own personal networks. We run regular formal social media campaigns in the hopes of connecting with a charity in need of digital assistance. We also encourage all 1.3 Creative employees to get involved. We ask team members to find charities local and meaningful to them. Check out the list below of the charities and community-based projects we have given our services too. Most of the charities we have helped typically have a management team of people in their early 40's to late 50's. We understand the new digital revolution we live in is difficult for some to grasp. That's where our team of young minds comes in to completely transform the way they think about tech and bring them up to date on the incredible advances we have today.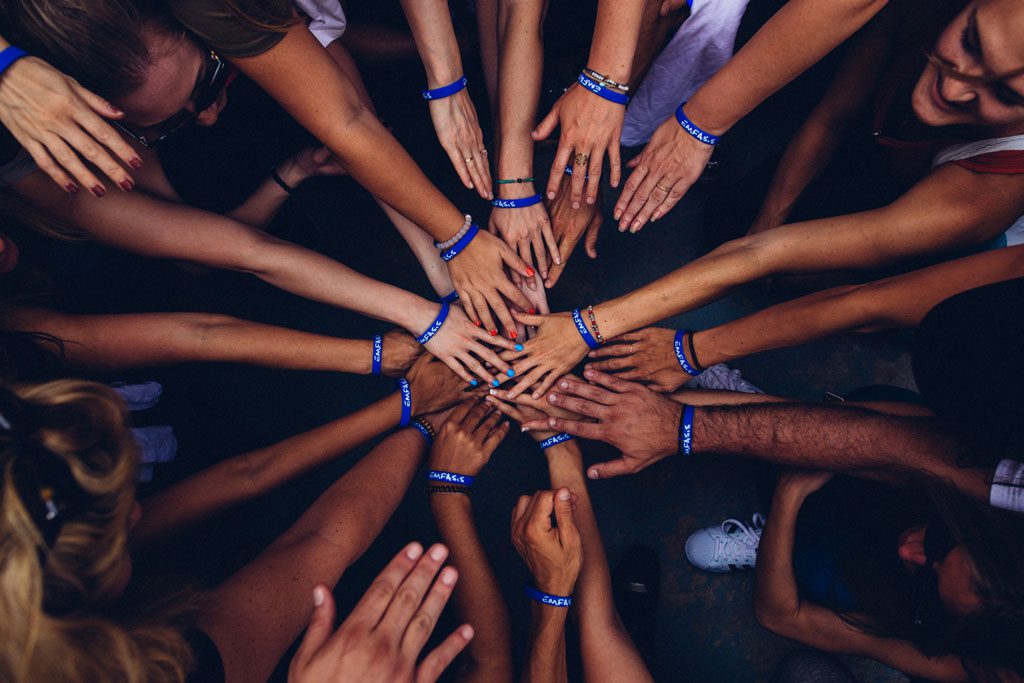 Our previous and current charities we have worked with:
Health and Education Alliance

. This organization sends medical equipment to Nigeria, Cameroon, and Niger. (Rugby, UK – 2015)

Abuse to Parents

. A call centre and walk-in support centre for women being mentally and physically abused by their children. (Rugby, UK – 2016)

Northampton Door-to-Door Service

. A program built to help reduce isolation in the elderly. (Northampton, UK – 2017)

Rugby Credit Union

. A local bank dedicated to improving the welfare of their customers. (Rugby, UK – 2017)

Coventry Fab Lab

. A city centre resource, accessible to anyone. They created a community based 3D printing initiative. (Coventry, UK – 2017)

Favell Day Services

. They offer free carer support to help people get back on their feet. (Northampton, UK – 2018)

Ability CIC

. This service brings together volunteers with local people in the elderly community to provide companionship. ( Northampton, UK – 2018)

John Clare Primary School

. A local primary school, we did a site rebuild for them. (Rutland, UK – 2019)

PadMad

. This incredible charity created reusable sanitary wear for young girls (Nairobi, Kenya – 2019)
What do we offer the charities we work with?
We provide a detailed project plan covering the 90 days. In three short months, we will have created a digital platform where the charity can expand, generate more traffic and awareness, and benefit more people. We offer a full rebranding service, website redesign, basic SEO, help explain any concepts, site build, as well as training and support within the 90 days. A team member is always on hand to assist the charity owner, answer any questions, and offer their undivided attention. We have the chance to help four charities per calendar year. As part of our initiative to continually give back, we give 5% of our resources to the community. We wholeheartedly believe we are fortunate to be in the position we are and pride ourselves on giving back.
1.3 Creative is proud to be different
Most digital agencies are focused on one thing, profit. Of course, we must generate income to sustain our business; however, we are proud to share our earnings with the local community. This year alone, we have gifted a combined 546.5 hours to the Jon Clare School, a local primary school, and PadMad, a charity that helps keep young girls in Kenya in the education system. This represents a circa £22,000 loss of potential revenue. We are happy to be different. We are not money-hungry. We don't see a dollar sign at the end of the tunnel; we see an opportunity to serve those in need. We pride ourselves on being upstanding members of our communities and generous with our skills, talents, and resources. In our own small way, we have made a difference in the world.
What's coming up at 1.3 Creative
We have managed to maintain our commitment to helping charities and community-based projects over the last four years, having helped nine charities to date. Our 10-year goal is to have helped 20 charities worldwide find their digital footprint and online presence. We are on a mission to help charities look more professional, attract new talent, build a better brand, have a responsive website, and create better content. We help charities tell their stories to the world to draw in more donations/funding, find volunteers, and help them stay relevant.
We are looking forward to meeting new amazing people doing great things, working with new charities, and so much more. We have already made a considerable impact on reducing the social isolation of the elderly across Northampton in the UK. We have helped bring sanitary wear and much needed medical equipment to impoverished communities in Nigeria and Kenya. We have helped mental health carers get a break, and connect inventors with 3D printing. We can't wait to see what the future of 1.3 Creative holds, and we are delighted to have you on our journey.