Our Journey with PadMad – a UNICEF Africa acclaimed Charity based in Nairobi, Kenya
1.3 Creative is honoured to have the opportunity to work with amazing people and charities from all over the world. Each year, we train five people from around the globe as part of our Digital Champion Program and ask them to seek out a charity close to their hearts. We do this in an effort to continually show our gratitude for what we have been able to accomplish as a digital marketing agency. Our goal is to express transparency, sustainability, and charity all under one roof. We implemented our Digital Champion Program to offer free digital marketing training for deserving people and allow us the opportunity to connect with more charities from around the world. One of our Digital Champions from this year is Sonam, she has shown incredible growth, exemplified precisely what 1.3 Digital is all about, and has introduced us to PadMad, a wonderful charity based in Kenya. Her benevolence towards PadMad has allowed us to work with a fantastic organisation that is not only doing great things for humanity but also for the environment.
What is PadMad?
PadMad is a social enterprise that has worked in Kenya & Somaliland on addressing period poverty. The organisation is the brainchild of the incredible Madhvi Dalal, who desperately sought out better conditions for women in Kenya. Women's health, education, and employment are severely overlooked in Kenya. In a country where 65% of the women can not afford sanitary pads, and 1 and 10 teenage girls resort to prostitution (sanitary towels are used as a form of payment), she noted something needed to change. PadMad educates, trains, mentors, and empowers women in the rural areas of Kenya. Through improved tools for menstruation and a desire to positively impact the environment through responsible waste management, PadMad is changing the lives of women drastically while doing their part to help preserve our ecosystem.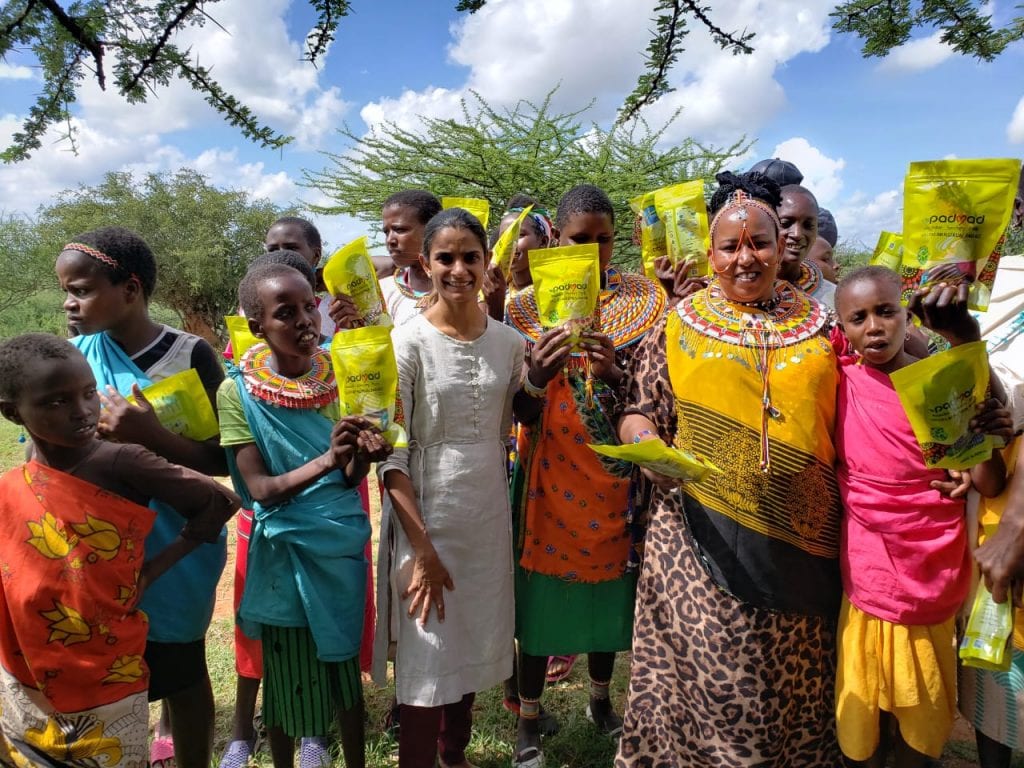 How Does PadMad Help Women?
PadMad offers Menstrual Health Management (MHM) and Sexual and Reproductive Health Rights (SRHR) education workshops for girls in schools.
They support biodegradable sanitary pads that improve affordability, sustainability & environmental responsibility. The pads are locally produced, creating new employment opportunities for marginalised women.
The women are trained in the making and distributing of the reusable pads.
PadMad works diligently to keep girls in school and away from transactional sex.

They offer dance and yoga classes for school-aged children.

They ensure marginalised girls will always have the proper menstrual care products.
PadMad also educates, enables, and empowers women and girls on proper hygiene.
They are working hard to help drastically control infection rates, and improve water and sanitation standards for women in Kenya.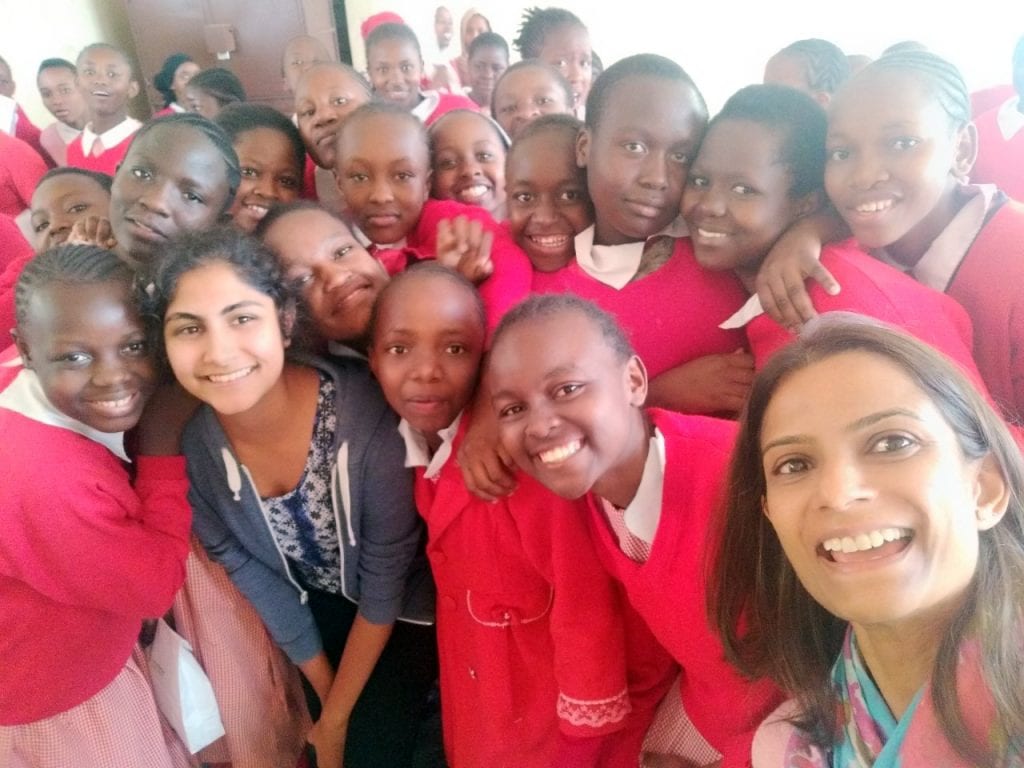 How has 1.3 Creative helped PadMad?
1.3 Creative, gifted a 90-day free service to help support PadMad through digital assistance. Our team at 1.3 Creative transformed PadMad's basic website into an up-to-date, efficient, fully optimised, and potentially lucrative e-commerce site. By creating a website adhering to the brand image, we have been able to tell the incredible story of PadMad through colours, branding, and images so visitors will connect better with the charity. PadMad is now ready to make global sales with ease, especially with the target markets in the UK, Singapore, and Kenya. All of this achieved with many thanks to Sonam and the rest of the 1.3 Creative team. Sonam is a shining example of a young talented mind with a passion for doing good for others. We are honoured to have had her as one of our Digital Champions. Below is an excerpt of Sonam's experience working with PadMad and 1.3 Creative.
"1.3 Creative has presented me with a great opportunity under the Digital Champions programme to work with a charity of my choice in my local community. Being passionate about women empowerment and balance, I was very excited to have PadMad on board. It has been an exciting project, and I have learnt so much about the digital world, project management, and my community through this experience. 1.3Creative is a compassionate company, and I am grateful I got to contribute towards PadMad's progression – Sonam Shah
We would like to thank Sonam for her incredibly hard work and introducing us to PadMad, and Madhvi who had the courage, passion, and persistence to start an organisation that has so far helped hundreds of young women. We would also like to thank our team Sarah Berwick, Ken Charles, Henri Fourie, Hannah Graeber, and Kyle Hendry, who have worked countless hours on ensuring PadMad's website is up to par. They treated the PadMad project precisely as they would any other client. This project was undoubtedly a team effort, and 1.3 Creative is eternally grateful to have the privilege of working with such talented, respectful, and compassionate souls.
We are thrilled to announce PadMad was recently recognised by Unicef Africa. We thank UNICEF for partnering with PadMad to help promote gender equality, advocating for positive environmental impact, encouraging Menstrual Health and Sexual and Reproductive Health Rights, and supporting a sustainable solution for Period Poverty. This is just the beginning for PadMad, while our work at 1.3 Digital may be done, we can â"¢t wait to see what the future holds.
"Every girl has a right to education." – The PadMad Team
Are you a registered Charity looking for digital assistance?
Get in touch using the comments below.